Overseas business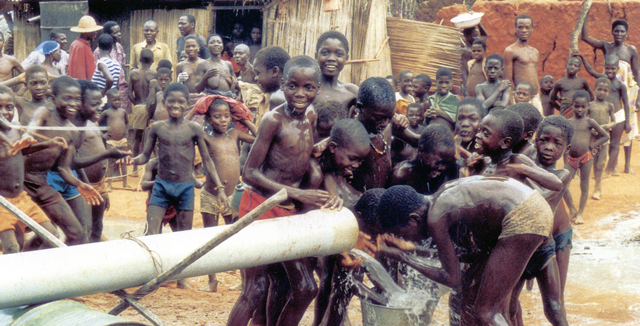 Contribute to the world
Koken Boring machine company limited was one of the first to expand its business overseas in the 1970s and has since contributed widely to the development of social infrastructure and resource development in countries such as Asia, Africa, and South America.
Contribution to SDGs through ODA
With Japan's Official Development Assistance (ODA), we have a track record of many projects focusing on providing water well drilling and construction of wells and water supply facilities to developing countries.
Infrastructure development in developing countries
Boring operations are indispensable for developing national infrastructure such as resource development, dam construction and road construction, our machines with excellent durability and operability are active in many countries under the KOKEN brand.
Training of boring technicians
At the same time as delivering the drilling machine, Koken boring company also provides technical guidance to local engineers. In addition, many Vietnamese technical intern trainees are employed in Japan, and the trainees who have completed several years of training will return to their home countries and play an active role as human resources who will contribute to the development of national technology.